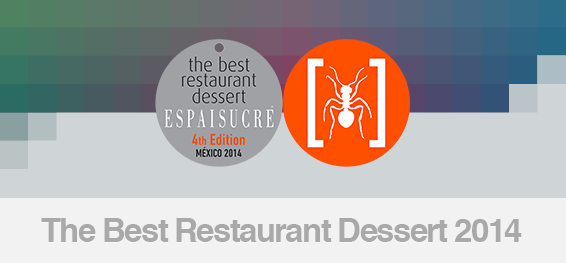 Pierre Hermé will chair the jury of this international competion, on May 19th…
Espaisucre has set the date for the fourth Best Restaurant Dessert competion for May 19th. The competition, which places the restaurant dessert in the spotlight, will be full of new ideas this time round. To begin with, the location has changed. For the first time the competition will move from Barcelona to Mexico D.F., and take place within the school and restaurant buildings of Espaisucre's Mexican headquarters.
One other important point to note concerns the selection of the finalists: a maximum of six professionals will travel to the Mexican capital to develop their creations in a five hour period. They will produce two different desserts, one with a theme of their own choice and the other using chocolate, the best of which will receive a special prize, awarded by the founding partner of the contest, Cacao Barry.
Once again the jury members will be of an exceptionally high quality. They will be chaired by Pierre Hermé and accompanied by Oriol Balaguer, Jordi Buitron, Xano Saguer, Ramon Morató and the Mexicans Luis Robledo (Tout Chocolat), Guillermo González Beristain (Restaurante Pangea in Monterrey) and Sonia Arias (Jaso restaurant).
Registration is now open and can be accessed via the web page of the school at www.bestrestaurantdessert.com. The organisation provides contestants with specific contact details where they can send the recipes they wish to enter into the competition before the closing date of the 28th March.
Another of the more innovative and outstanding aspects of this year's competition is that it will be run alongside the Gastronomic Congress of Mesoamerica 2014. This congress will focus on urban cuisine, but the third day, the 22nd May, will be dedicated both to pâtisserie and sweet cuisine. It is in this setting that the jury will make its decisions and award the Best Dessert. It will also present a lifetime achievement award, the Pierre Gagnaire prize, to the master pastry chef, Pierre Hermé.
For more information and to learn more about the details of how you can participate, please visit the competition rules (www.espaisucre.com)
Written by Jaume Cot from www.sogoodmagazine.com